Embracing environmental sustainability at events
Gregory Crandall
Director of Brand Engagement, Pico+ Hong Kong
Consumers today regard environmental responsibility as a matter of great importance. According to a global report by Nielsen, 73% of consumers are willing to adopt less impactful consumption habits, while 85% of millennials (closely followed by Gen Z respondents) consider it either 'extremely' or 'very important' that companies implement programmes to improve the environment. The preferences of millennials and Gen Z are greatly influential, as they are becoming the dominant force in the consumer market.
Such powerful consumer sentiment affects how brands and companies are perceived, and how they conduct their business. But some major brands are ahead of others in making strong and highly visible commitments to the environment.
Starbucks declared it will phase out plastic straws from all its locations by 2020, and expects to eliminate more than a billion straws annually. Coca-Cola said it will not only use its marketing power to raise global awareness of recycling, but also collect and recycle the equivalent of every bottle or can it sells by 2030. IKEA is redesigning products for easier recyclability or reuse to meet its sustainability commitments by 2030. Major fashion industry leaders, including Adidas, Burberry, H&M Group and 40 other companies, have launched a charter which commits them to reduce greenhouse gas emissions by 30% by 2030 and visualises the industry achieving net zero emissions by 2050.
Across industry, sustainability has become integral to strategy and improving competitiveness. For event planners, there are many ways to respond to clients' more sophisticated requests for sustainable events. Read on for some useful tips.
Choose a shade of green
As with planning any event, it's important to start with a clear picture of the client's objectives and strategies– and in this case, that includes an analysis of their competitors' green strategies, achievements and goals relative to their own. When the client as well as the project team are all on the same page, approaching every aspect of the project from the perspective of sustainability becomes easier.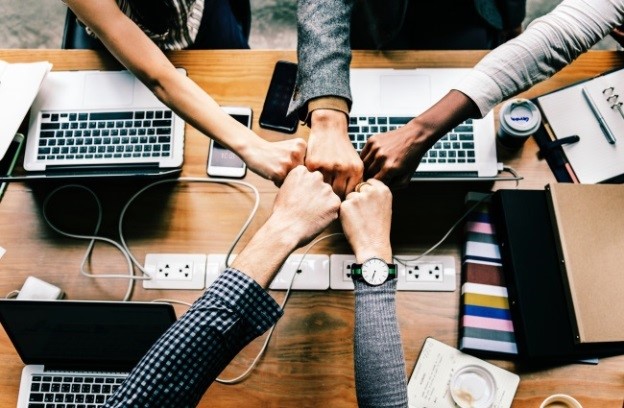 Once the desired goals of the event have been defined, it's important for the team to review past practices and start everything again from a primary objective like 'how can we achieve zero waste and reduce energy consumption and our carbon footprint?' When the team has outlined all possible strategies, they can plan concrete actions such as minimising use and wastage of materials, minimising the impact of logistics, and choosing a venue appropriate to the client's green goals.
Some surprisingly out-of-the-box solutions can result, such as adopting virtual presence technologies, using unconventional sustainable materials and products, and repurposing used materials in new ways. The more solutions you come up with, the more options can be presented to the client in terms of budget, sophistication, and overtness of the green theme.
Depending on what tone the client wants to strike, green ideas can either be subtly woven into the event, or become its most memorable, audience-pleasing and engaging features.
Bring in the stakeholders
The bottom line here is simple: attendees remember events when they feel they've contributed to them. Thus, messages should not only have emotional impact, but also create paths by which attendees can 'enlist' and engage in an immediate, meaningful way. Let's explore examples of events that joined hands with stakeholders:
i Light Singapore: Do-it-yourself greening
Practical eco-friendly activities are a key to gaining audience engagement in i Light Singapore's sustainable living theme. Founded in 2010, the event is Asia's leading sustainable light art festival and is based in the Marina Bay precinct.
This year, people who viewed the art installations could also learn new conservation skills at upcycling workshops, join in the 'Straw Free Singapore' mission, or stroll through a sustainable lifestyle market to find useful eco-friendly products. Meanwhile, larger initiatives such as 'Switch Off, Turn Up' encouraged commercial residents in the Marina Bay area to do their part by using energy more efficiently.
Source from www.youtube.com
Pico: Putting down roots
Every year, our Pico Group International Conference invites delegates to 'give back' to the local community. For the latest conference in Kuala Lumpur, their contribution was in the form of tree-planting at Taman Tugu Park, an urban forest. The delegates' show of support for reducing the area's carbon footprint resulted in trees planted over a 1,200 sq. ft. area – enough to absorb 300 tonnes of CO2 by year 2050.
Source from Pico Global YouTube Channel
Embrace tech
Many emerged technologies have shown the potential to not only make event planning more effective and event experiences more engaging, but to directly or indirectly reduce their impact on the environment.
For example, digital touchpoints at a venue can yield rich insights on attendee behaviour which can be used to minimise food, energy and material wastage at future events or even help event planners make real-time adjustments. Drones could potentially be used to spot waste dumping 'black spots' at large-scale events, and even help to clean them up automatically. Such devices are already being used publicly for similar functions in Dubai.
Source from www.youtube.com
Another possible solution is utilising the latest telepresence technologies to create a virtual presence for speakers and attendees, allowing them to remotely interact in real-time in a manner closely resembling physical attendance. This could greatly reduce the event's carbon footprint and on-site consumption. Such technologies are expected to become more refined, popular and accessible as the 5G network matures.
Partnerships and collaborations with green technology brands and organisations can further boost an event or campaign's sustainability quotient. One example is Expo 2020 Dubai, which has partnered with an environmental solutions provider to help reach its goal of using innovative tech to divert 85% of the event's waste from landfill. Accordingly the Expo is working with the organisation and specialist waste diversion companies to ensure that waste materials are processed and recycled. The partnership is also exploring various innovative waste-to-energy opportunities.
It's the future
Sustainability is now a serious and permanent concern for a large and growing majority of consumers who are increasingly willing to put their money where their sentiments are. For companies, this can represent an opportunity: to embrace the greening of the market with new products, new ways of doing business – and sustainable new events.